SAISD's East Side Legacy: A Story That Must be Told
On a recent tour of Carroll Early Childhood Center James Howard, a 1969 graduate of Wheatley High School, pointed to a small plaque on a wall honoring the school's namesake, Henry A. Carroll Senior. Stopping his brisk walk for a moment, Howard (whose 21-year role as the district 2 trustee for the San Antonio Independent School District board recently ended) noted "You know when I was a kid, we had to know who our schools were named for. We were expected to know that history. Nowadays it's different."
He continued,  "Did you know what  S.J. Davis Middle School used to be Stonewall Jackson middle school? You can't escape the confederacy anywhere."
In many ways, truer words had never been spoken. 
Henry A. Carroll Senior, who served as Assistant Athletic Director for SAISD's Athletic Office
until he retired in 1986 after 39 years in education. Click here to read Carroll's history
It is these bits of history, delivered in snippets, that remind us how complex SAISD's history truly is, and how that now more than ever it's important to share the stories and preserve the legacy of our schools and communities. The following is the beginning of a multi-part series that will highlight SAISD's sometimes-forgotten history, beginning with the story of The Wheatley Lions. 
Wheatley High School 
Phillis Wheatley High School operated for nearly 40 years on San Antonio's historically Black east side, and is one of many schools that SAISD operated before desegregation. Before Wheatley, Douglass operated as the city's first all Black high school, then became the district's all-Black middle school when Wheatley opened. The aftermath of the school closures proved to be a particularly painful period for many Black alumni, who rightfully felt that their history was being erased and forgotten.
The building that now houses the Young Men's Leadership Academy opened in 1933 as Phillis Wheatley High School at 415 Harrison Ave., (the street's former name) as a school for African American students. Named after the famous 18th century African American poet, the high school produced many star "Wheatley Lions" athletes and leaders who continue to influence our city and state.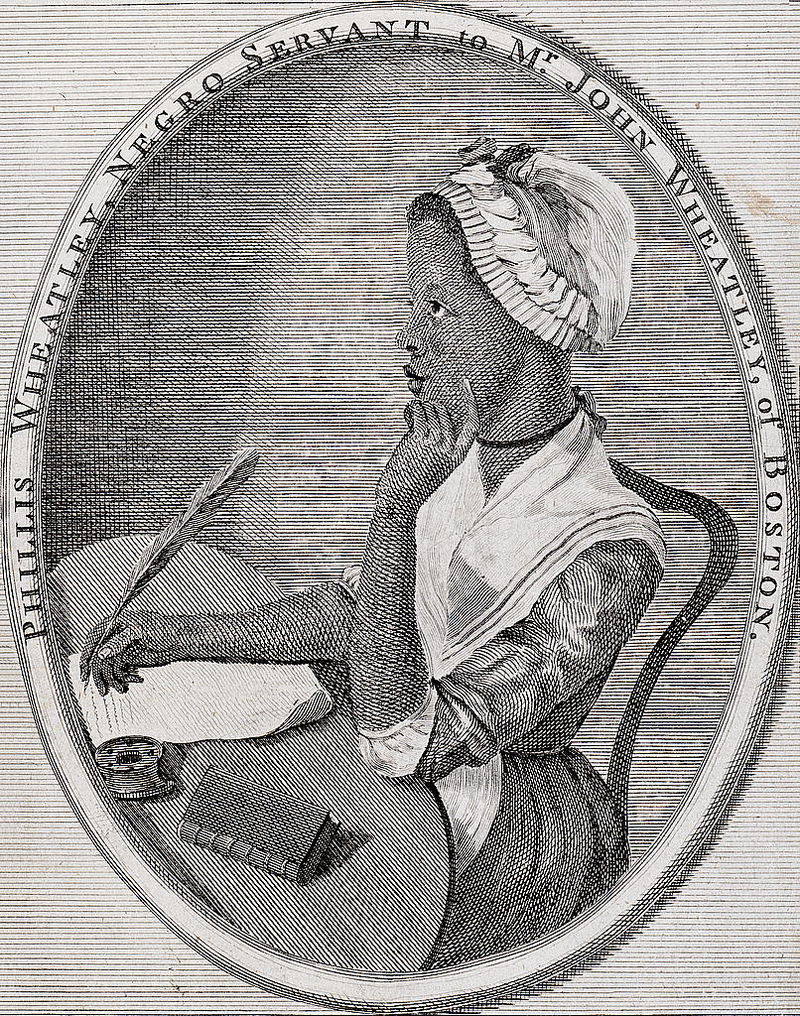 The Wheatley Lions produced numerous all-star athletes including Cliff Johnson, long-time major league baseball player, Willie Mitchell, who played in the first Super Bowl for Kansas City Chiefs, Clyde Glosson, a world-class sprinter, John "Mule" Miles, a legendary baseball player in the All Negro Leagues, and Gentris Hornsby, a 3-time Courier All-American football player and bronze plaque is mounted at entrance of Alamo Stadium. Learn more about the SAISD Sports Hall of Fame Inductees HERE.
At the end of the 1969-70 school year, due to desegregation, Wheatley High School was closed. The name and building then underwent several changes over the years. In 1972 Emerson Middle School was relocated there from its home since 1924, 1023 N. Pine St. The Wheatley name was soon transferred to a new high school which opened on the site of Brackenridge High School. In 1988 the Emerson name was removed from the original Wheatley High School location, and the Phillis Wheatley name was restored. Wheatley operated as a middle school until 2015, when the Young Men's leadership Academy at Wheatley opened as the city's first all boys' public school.
YMLA Principal Derrick Brown is determined to make sure The Wheatley history is honored and celebrated. "When I came to YMLA I instantly felt like I was at home. I am the first generation in my family not to go to segregated schools, so meeting with the Wheatley lions alumni was like being with family. It's so important that we honor this history. We need to showcase it in our hallways." he said.
Brown also made the deliberate decision to ensure that the Wheatley name was added to YMLA uniforms, an intentional move to ensure that the school's legacy was honored. Now that YMLA has grown to include high school students, it is bringing back traditions. This August YMLA at Wheatley will field its first varsity football team-- the first to represent this historic campus since 1969.
Wheatley High School at Brackenridge
Wheatley High School (aka Brackenridge HS) kept the Wheatley name until 1988 when the school changed its name back to Brackenridge. In 2017, Alia Malik wrote an article for the Express News to capture Brackenridge High School's history, including the time when it operated as Wheatley. In the article, Malik articulated how the name change did not come without controversy, as evidenced by this key excerpt:
"Brackenridge reopened in 1974 with the Wheatley High name, an attempt to appease East Side community members who thought white students should have been bussed to Wheatley. The switch infuriated Brackenridge alumni, who fought to keep the eagle as the school's mascot over the Wheatley lion.
"Someone suggested calling the new team the Griffins, a mythological creature with a body of a Lion and the head and wings of an Eagle," wrote Harry Page of the Express-News. The eagle eventually won out.
[Dianna] Buxkemper came to the school as a guidance counselor in 1980, when it still was named Wheatley. Seven years later, alumni of Brackenridge High and the former Wheatley High on the East Side asked the SAISD board to restore the old names to their respective buildings, setting off a battle royal documented in Express-News archives.
"Most of the students were sons and daughters of Brack graduates," Buxkemper noted, so a student survey chose Brackenridge by a 2-1 ratio. Some told the Express-News they thought the name change would attract more scholarship money from Brackenridge alumni.
Members of the National Association for the Advancement of Colored People called the proposal racist and said they'd accept nothing less than a high school named for Wheatley, the first published African-American poet. About 250 people packed the Jan. 25, 1988, school board meeting, some accusing teachers and coaches of campaigning for the name change despite a board-ordered moratorium on the debate during exam week.
The board's vote to return the Brackenridge name was divided, with its only black trustee dissenting. It brought both cheers and tears, the Express-News reported."
SAISD's East Side Schools
While the Wheatley name may no longer headline an SAISD campus, various alumni and community organizations have worked to preserve and honor SAISD's East Side story. In fact, in 2012 then Interim Deputy Superintendent Peggy Stark-Wilson organized a district-wide effort to research and document every school's history. The project charged students with researching their individual schools and authoring a written history. The individual histories were then compiled into a book, and each campus received a copy. Many of these stories now live on school web pages, including those the following SAISD schools named after distinguished Black citizens:
Storytelling Through Art and Time Capsules
The following is a short film which highlights a 2017 partnership between the SAISD Foundation and Public Art San Antonio, and includes peek into the arts program at Wheatley Middle School in its last year before it became the Young Men's Leadership Academy. SAISD alumna Mary Cantu (Brackenridge, class of '97) oversaw the partnership, and worked with local artists to develop a program that also gives us a peek in the African American history of Wheatley. Of note is a time capsule that students prepared to preserve the Wheatley legacy and history. Wheatley alumna and former alumni president Pat Harris also worked with the students to tell the history of the school as they prepared the capsule. The time capsule currently lives in the library of the Young Men's Leadership Academy.
Have a story to share about SAISD's East side history? Join SAISD Nation today and submit your Alumni update HERE. If you are interested in submitting a guest blog for publication, please email us at [email protected]
Thank you to Wheatley alumnus James Howard, YMLA Principal Derrick Brown, Spare Parts founder Mary Cantu, and Mario Rios with the SAISD Communications office for their assistance in compiling this post.
---
Distinguished Alumni
SAISD Athletic Hall of Fame Honorees
2018: Clifford Johnson, Class of 1966
2017: Willie Mitchell, Class of 1959
2015: Clyde Pearson Glosson, Class of 1965